Doc holds these awesome
ride clinics
once per month through the Santa Cruze mountains. He provides a one hour lecture in his office, and then leads a ride that usually takes about five hours or so, depending on lunch, and route deviations. I took the ProRace out there for a thorough testing of the build. I found that the old ProRace kit isn't running too great. There just isn't enough bottom end to make it a viable ride. Off the pipe the bike is very difficult to get moving. On the pipe it is quite nice, but to keep it there you must ride in Demon Mode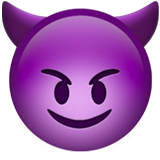 the entire time, and that can be more than a little difficult!!
I rode down to Doc's with Jeff. He was on his RC390, which had no problem outpacing my bike. GX was suppose to ride with us, but he failed—something about a breakfast. He did catch up to us down in Belmont. Doc's rides usually separate into a few groups—group one is for very competent riders that know the roads. Two is for competent riders that want to take it a bit slower. Three is for newer riders, and this time we had four groups. Group four was a ladies group. Usually I ride in John's group two when he's there. When I go on the 899, and John isn't around I'll volunteer to lead group two. On the Derbi I don't have enough power to lead a group, but I can ride in group two—mostly because John is very accommodating to my special needs. Jeff and GX elected to ride in group one.
Doc's office is located in a shopping center in Belmont. I parked my bike right at the front of his place since there was an opening large enough for the Derbi, with a nice piece of shade. During the lecture a little girl walked by the many bikes followed by her father. She walked right up to the GPR, reached up to put her little hand on the pillion seat and then placed her nose right up to the bike at which point she said something to the effect "Daddy it smells good." His reaction was to pick her up, and walk away. The two stroke aura still reaches out to even young children. Praise Be.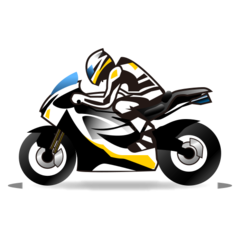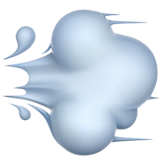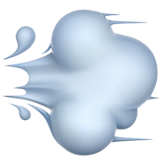 During this time I was fumbling to get the phone out, place it in camera mode, and snap a shot, but I was far too slow.
On the long straights, inclines, and such I had a very difficult time keeping up with the pack. Even starting out would often result in being passed by a number of riders. The power band on the bike is so skinny that frequently the Rs are lost when shifting from one gear to the next, and you end up off the pipe back in waaaaassss vile. So shifting must occur just at the end of the over rev. Without a working tach this proved to be a little more difficult, but I started to get the feel for it.
In the corners it was required to stay on the pipe in order to have power to come out into the straights. Usually this meant being in third gear, and making sure the engine was running at 10K or more. This had the effect that in anything with tight corners allowed me to basically run away from the group. Gazos, Swanton, Stage, 236 were all examples of the bike being able to out perform much larger bikes that should have blown away the Derbi. Even on parts of Empire I found I could go deeper into the corners well beyond where the bigger bikes were braking. It's kind of fun to pass an R6 and a GSXR at the same time into a corner going up hill!!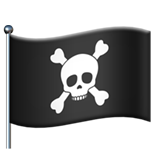 Once again on 236 the GPR reigned supreme. I'm sure if I was in group one with the RC390s I would have had some serious competition, but in group two I was way ahead of everyone.
But it wasn't all smiles. Once again on Jamison the front brake went out. Similar to what's been happening on the bay side of Bo-Fax. Every time I ride Jamison lately the front completely goes out. It comes back with some pumping, and once it cools off it is fine, but for a bit there's entirely no front brake.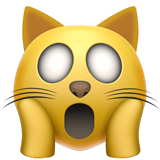 As is usual on Doc's ride we lunched in Davenport. I went to the combini, and got a grilled cheese with onions and avocado. It was quite yummy. Most folks go to the Mexican restaurant, but for me the lines are too long, and the price is too high. The food is generally quite good, but a budget is a budget, and it must be obeyed! I would like it if we would sometimes lunch in Bolder Creek. The
Red Pearl
has some tasty vegetarian fair that I truly enjoy.
Doc's ride tends to wrap up at Four Corners where Doc hosts a short post mortem, and people hang out a bit. Jeff had to get back to SF, and GX wanted to go off with the R6 and GSXer riders. I needed to head up to STP for gas. When I got there Joker Rio and his gang of wily SuperMoto terrorists were hanging out. Since I was a fellow two stroke rider I was invited to visit. It was quite a nice round of bench racing since every one of them is an avid two stroke lover. The new tables and benches set up next to the Hydrogen station make for a nice community center.
Then it was up 35 to 92. The section from just a bit north of Kings/Tunitus was freshly paved all the way to 92, which made for a pleasant ride. When I finally got home I was quite exhausted. The GPR ran well within its limitations. Still I think I'm going to have to figure out how to get more low end out of the engine. It is fun riding in Demon Mode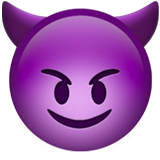 , but it would be nice to have a chance to ride a little bit softer from time to time.