mihal wrote:Let us know how it went with the filler that was my first though...
XERO wrote:I have had some mixed experiences with Lab Metal. Used it a lot when doing Powder Coat, autos and motos.

First thing is that it gets

really

hard when fully cured, like concrete hard. Don't expect this stuff to sand down like Bondo, meaning you can't go and glob a ton on and sand it off quickly. You want to make sure you are only applying what you need, where you need to fill in and feather out. Multiple layers don't go over very well when exposed to the 400-450 degree temps used to cure Powder Coat. Then tend to "ring" and "photo" the layers, this typically looks worse than the original dent. Feathering out this stuff is tricky, here again it tends to "photo" through and show off the repair. Best advise is to get it sanded/filed really close and then give the part a short (30 min.) heat cure at Powder Coat temps. Then after a day go back and finish out your sanding/filing and edge feathering. This method has worked the best for me in the past where the "repaired" area was in plain view.

I normally reserve this stuff's use for very small holes and such, not larger dents. Due to the extra time involved in working with the stuff and the headaches with re-finishing Powder Coat if it looks bad. For larger repairs I would suggest conventional paint. Bondo, primer, and top coats are much easier to work-with and work-out blemishes. I know that Powder Coat is way "sexier" then paint, but sometimes paint is the better choice.

Don't feel bad about your treatment at the Painter's, that's standard issue, they gotta see what they are dealing with. As you noted, Paintless Dent repair wouldn't work for something like a Frame. That process is intended for thin sheet metal with minor dents. That Stud Gun falls in about the same category but with less care for the original finish. The studs are not really intended to be rock solid to the parent sheet metal, they eventually have to be removed. Here the stud is ground off and the blemish left is filled in with body filler and sanded out.

Repairs are always a bitch. Hit and runs make it all the more.
Hey cats!
Thanks for that write up Xero. I'm really going to have to think about how I'm going to go forward.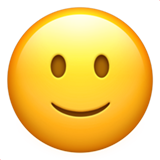 XERO wrote:If you were "local" I would gladly bust out my Paint Guns and Powder Coating equipment. Maybe some year I could make it out to "GPR Camp," and we could do a weekend resto on some ill forgotten stroker. But I'm not packing the oven, LOL. And I know a ton of "drunken bike" games, those Harley cats are ruthless when some "rice" shows up to their party.
Yeah that would be sweet. I'm just going to have to get some land and build something like you did, only out here. I've enough bikes that if you want to fly out for GPR Camp you'll have something to ride. It will be Spanish though.